Funnel Cake supports several slash commands.
Search for contact:
/funnelcake contact [search term]
Currently only supports search by email.
/funnelcake contact email=johnsmith@example.com
Posts a contact message in Slack: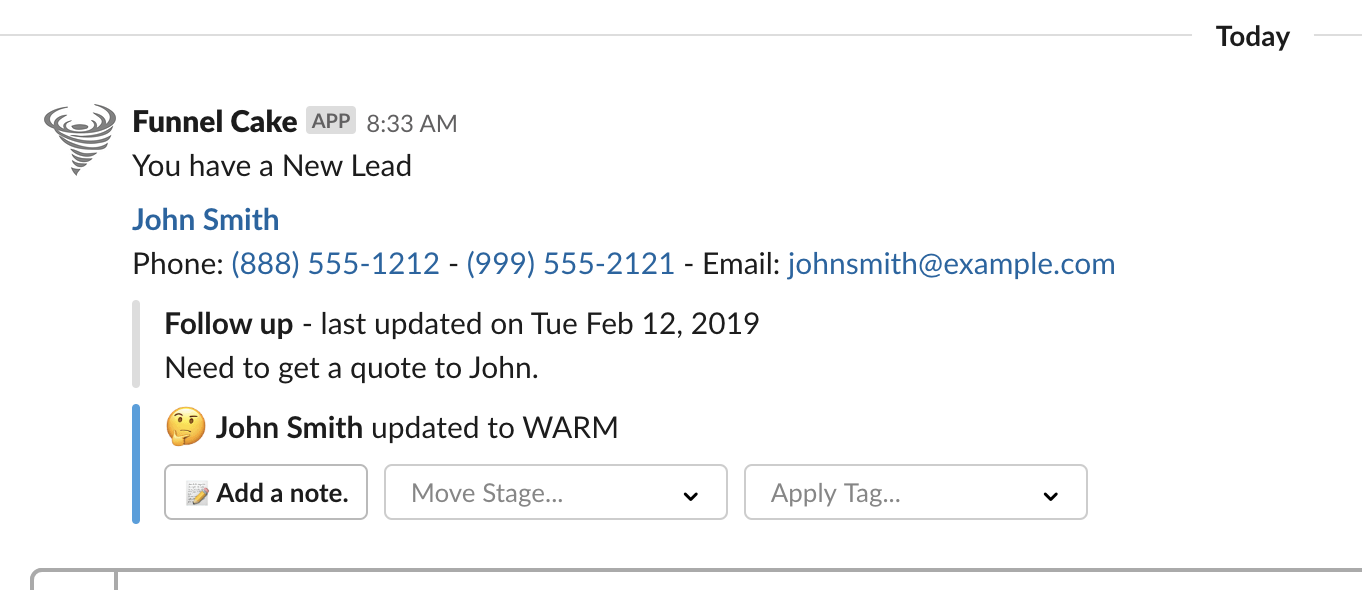 Create Slack channels:
/funnelcake create_channels
Automatically creates slack channels based on the list you provide in the "Advanced Settings" of your account.
The true power of InfusionSoft in Slack is having different channels for each of your opportunity stages.
By default Funnel Cake reads your opportunity stages from InfusionSoft to use as templates for the channels, but also gives you final control over the name.
(Note : Slack has some restrictions on channel names, so your default stages may NOT work.)
You can also specify whether to create a channel per InfusionSoft user.
Warning : If you have a lot of stages and a lot of users, a lot of channels will be created and they cannot be automatically deleted.
Automatically creates channels in Slack: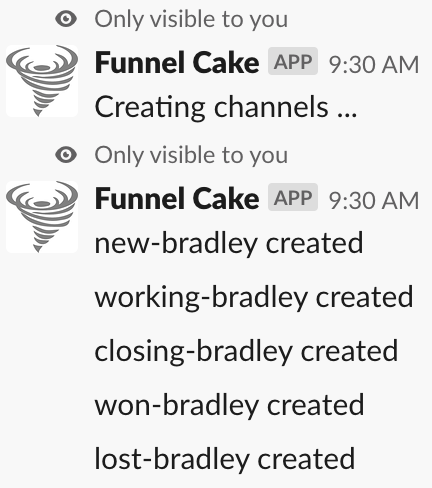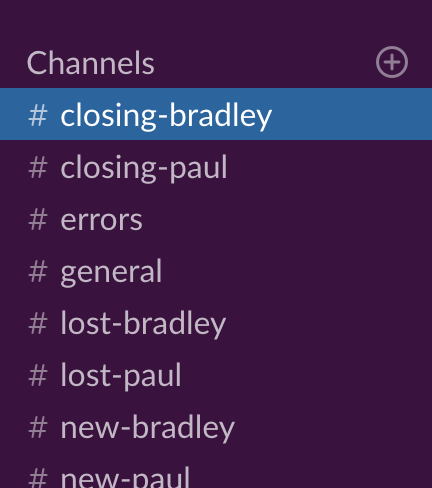 Invite users to Slack channels:
/funnelcake invite_to_channels @paul paul
/funnelcake invite_to_channels @paul all_channels
Automatically invites a user to either the channels created for them or to all channels.
Once your channels have been created you need to invite your users to them. Funnel Cake make this easy by providing you an easy way to loop through all channels and invite your Slack users.
Automatically invites users to channels in Slack: